Welcome to the Riverland Link Riverland Events Calendar. If you have a local upcoming event that you would like to promote just click on the "Submit Your Event" button below and enter your event details and upload an event photo. If you need help, or would would like to advise us of changes to an existing Event listing, please Contact Us
Submit your event!
Events Calendar
July, 2019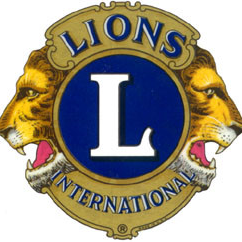 Waikerie Lions Club Monthly Auction
Held every 2nd Saturday of the month, Waikerie Lions Club's Monthly Auction offers buyers a variety of goods for auction, starting at 9am at the Waikerie river front. All types of goods Welcome.
Fee applies to contribute to Auction
Donations also appreciated.
Enquiries: David Liebich 0428 403 001 or Alex McPherson 0429 846 940
Cobdogla Irrigation & Steam Museum open day
Located at Cobdogla in the Riverland of South Australia, the Irrigation & Steam Museum is a popular place for steam engine enthusiasts as well as being a fun and educational experience for children and their families.
The Museum has special operating days throughout the year with working exhibits and train rides. Our open dates for 2019 are: Sunday July 14th / Sunday October 6th
Open from from 9.30am to 4pm.. Admission - Adults $20, Concession $15 & Children 5-18 yrs $10, Under 5 Free.
A special feature at the museum is the WORLD'S only Humphrey Pump in working order, (although the pump is currently having some repair & maintenance work done at the moments so is currently not being operated but will be again very soon)