Core Value Fitness Centre
Description
---
CORE VALUE FITNESS
Why Core Value?
As a member you not only have access to exceptional state of the art cardio and weight machines, but you can also join in our fitness classes; or if you need a kickstart to your new exercise routine you could book in some sessions with one of our fully qualified personal trainers.
- Centrally located & easy to access
- 24/7 access with security card
- Personal training
- Group classes free for members
- Strength for Life (50+ year olds)
- Foundations; Lifting for Teens
- Kids circuit classes
- Pre-season boosters
- Casual use during office hours
- Memberships to suit all
- Fun & friendly environment
- Air-conditioned
- Shower facilities
- Infrared Sauna
- Supp Store
- Friendly & professional staff
- Welcoming & supportive community
Our Facility
When life is busy; getting to the gym can be a challenge. Having 24/7 access gives flexibility and convenience you need.
Our modern facility has everything you need;
- Dumbbells up to 55kg
- Racks
- Free weights
- Smith machine
- Pin-loaded equipment
- Cables
- Resistant bands
- Cardio machines. Including; rower, stairmill, crosstrainer, treadmills, and bikes (all with TV, music, Netflix and Spotify)
Both men and women train comfortably here whether they prefer weights or cardio.
Memberships to Suit
- Casual Visits
- Weekly Passes
- Short-term Memberships
- Fortnightly Direct Debit
- 6 Month Fixed Contract
- 12 Month Fixed Contract
Please see website for current pricing.
How to Join Core Value:
1. Visit our website (www.corevaluefitness.com.au/membership).
2. Decide on which membership plan suits you best and complete the online forms.
3. Once you have filled out all forms; pop into the gym during office hours to finalise your membership.
4. Now that you are an active member, feel free to join the group classes, enquire about what we ahve to offer for personal training and/or workout by yourself or with a mate.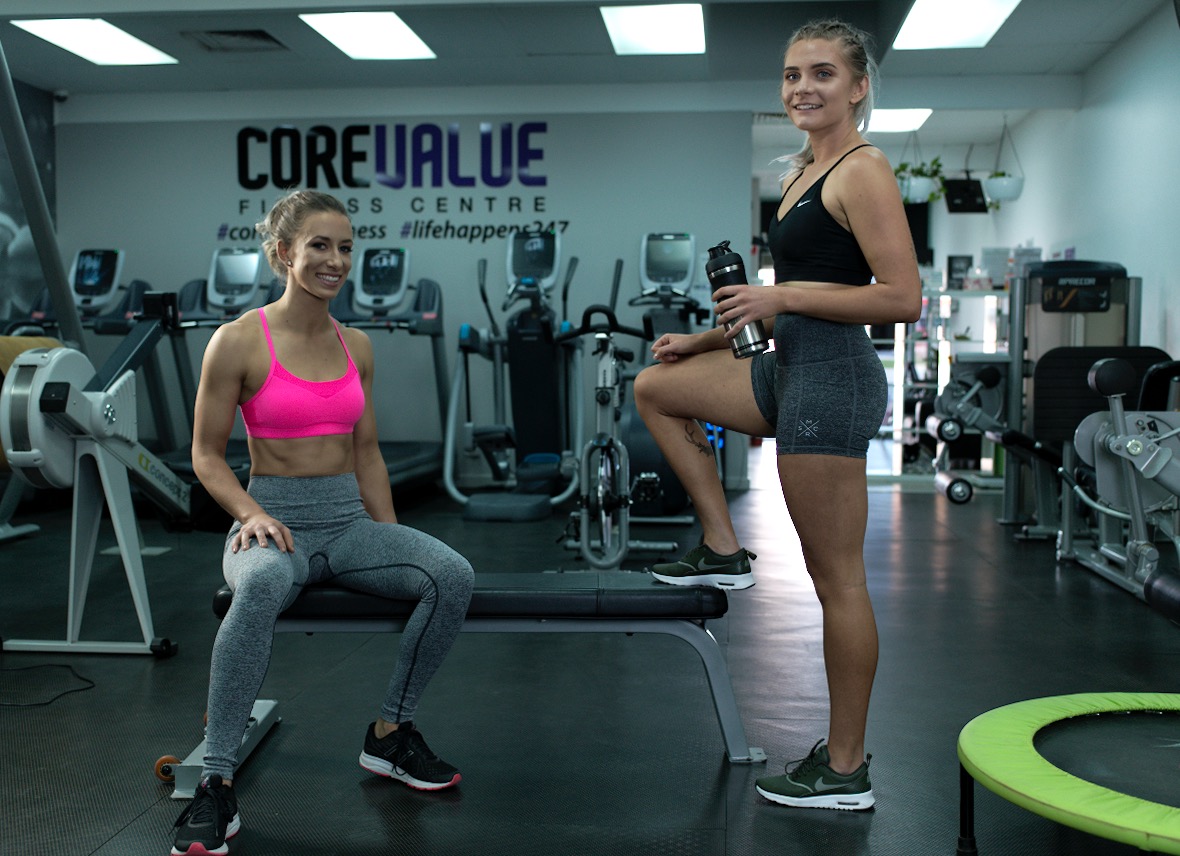 What's on Offer?
All Fitness Group Circuit Classes
Free to members or $15 for non-members; circuit styles classes containing a wide variety of exercises. These classes are for all fitness levels; great for beginners to learn new exercises and how to execute them appropriately and for the experienced wanting that extra push to succeed. All are welcome, and if you're not a member; your first class is free.
MONDAY 9.30am
TUESDAY 6.00am
WEDNESDAY 9.30am
FRIDAY 6.00am
Pre-season Booster
Perfect opportunity to get the upper edge over your opponents! The classes are circuit based, containing a variety of exercises suited to your specific sport. Bookings essential.
MEMBERS FREE
$10 for non-members
8-15 people per session
Kids Circuit Classes
Is your child an athlete at heart - wanting to succeed? Or is your child someone who isn't active with a sport but wants to work on their fitness? or does your child just want to have fun whilst exercising? If you've answered yes to any of these questions - then these kids classes are best for your child! Bookings essential.
Held during school terms $80 per 10-week term.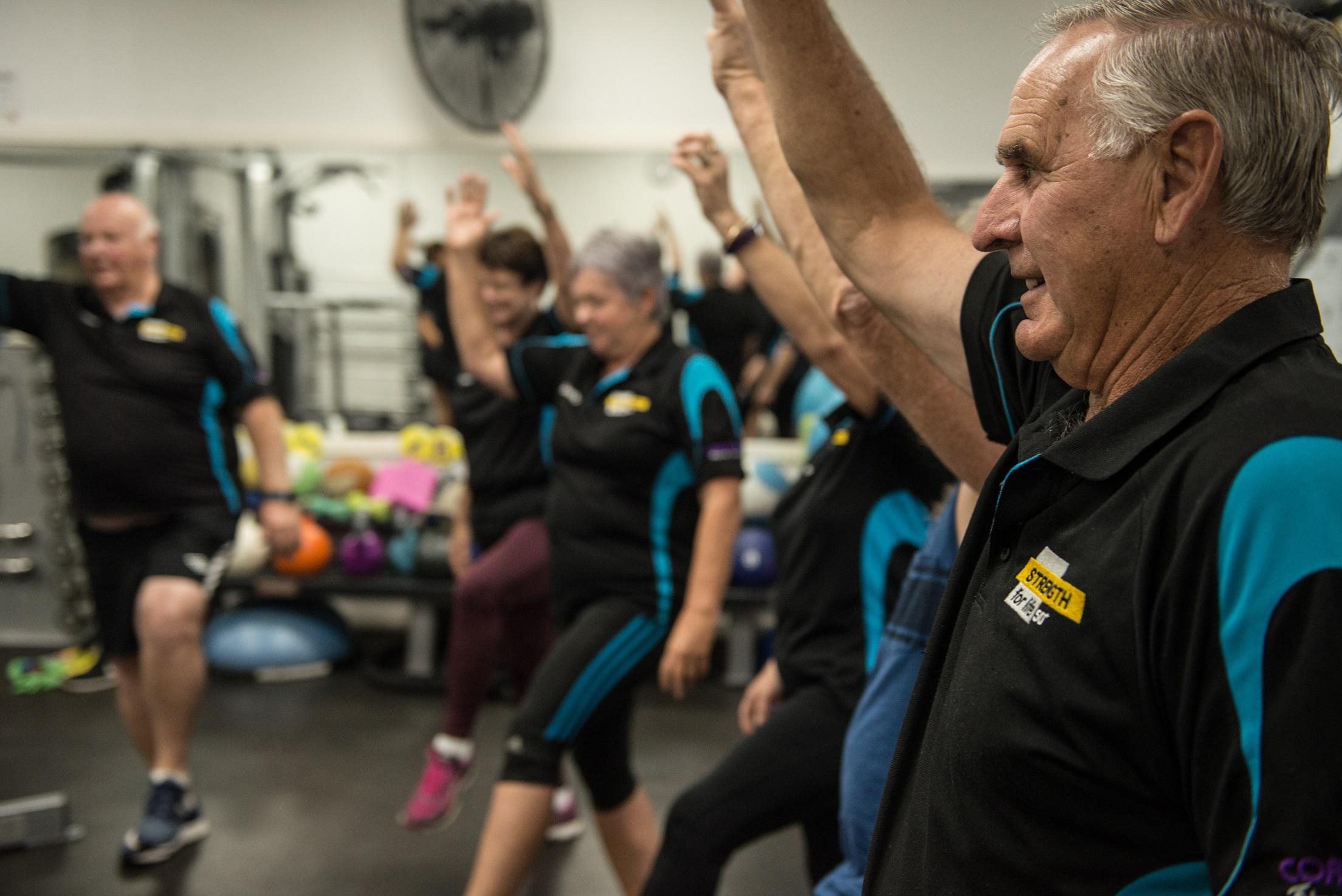 Strength for Life
Over 50 and want to improve your fitness, maintain your health, build strength, reduce your risk of falls, meet some new friends, and have fun whilst exercising?
Then SFL is for you! These supervised classes contain a group warm up which varies each week, and a group cool down including stretches. The best part is before you begin, we will assess you so we can write a personalised program that is designed to meet YOUR individual needs considering current activity, health concerns, likes and dislikes etc.
$30 once-off payment for an assessment and personalised program
FREE sessions for MEMBERS
$7 per session for NON-MEMBERS
(pre-purchased in blocks of 5 or 10)
Tuesday and Friday
7.00am, 9.15am, 10.30am
Foundations
Our Foundations program for teenagers is all about you! Your goals, needs and wants. The supervised PT group session allows each particiapnt to exercise their own program designed for the individual. If you have been wanting to get in the gym but don't know where to start or you want a trainer to help then this is the opportunity you have been waiting for! Strength training for teenagers is beneficial as it develops confidence and skills that can last a lifetime. Teenagers are all so different and that is why we program individually after we have spent time assessing each person.
Weight loss, muscle gain, sport-specific, socialisation, supervision. Bookings essential.
Held during school terms.
Min. age 13 years.
Mondays 4pm
$50 once-off assessment
$200 per term
Kick Start PT Pack
Want to join the gym but know absolutely nothing about what to do? Or are you a member and still am just working out on the cardio machines and too scared of the weights? If you want the best out of your time in the gym. The Kick Start PT Pack is a great introduction to exercise and personal training. Where you will receive a personalised program and 3 x PT sessions for an affordable price.
Personal Training
- Personalised programs
- Regression and progression when suited
- One-on-one continual support
- Motivation and dedication
- Nutritional suggestions
- Lifestyle support
- Supplement recommendations
- Exercise technique perfection
- Improved mobility
- Goal success
- Weight loss
- Body sculpting
- Professional advice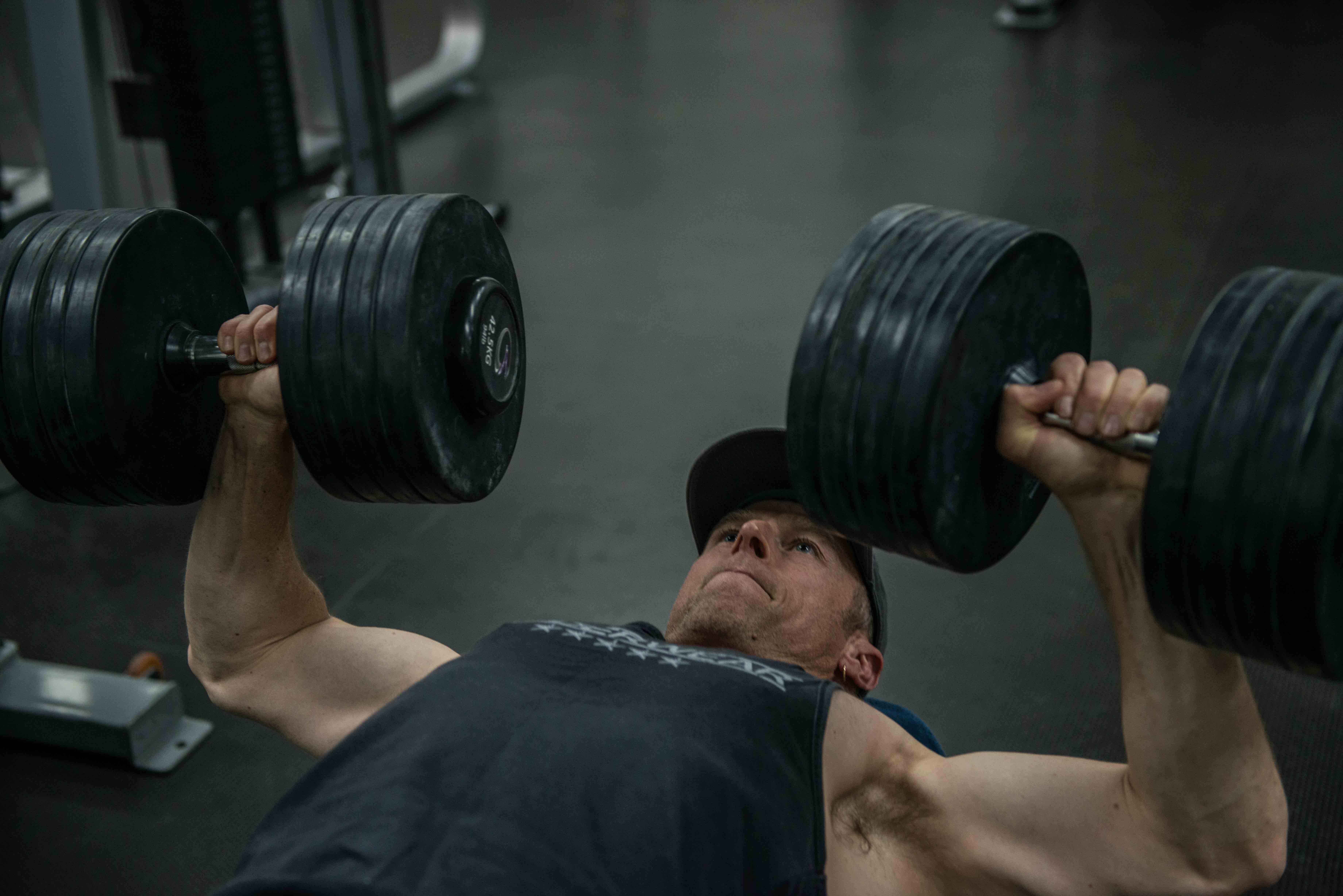 Infrared Sauna
Take a breath, relax and... SWEAT!
Core Value boasts the highly acclaimed and researched Sunglighten Infrared Sauna. Infrared sauna technology is ahead of the game. Providing mid, near and far infrared rays like the sun but without the damaging UV rays.
Reported benefits include:
- Accelerates muscle recovery
- Induces a deeper, more relaxing sleep
- Reduction of inflammation and pain
- Detoxification
- Normalised blood pressure
- Lowers blood cholesterol and blood sugar
- Reduction in cellulite and cleanses skin
- Actviates metabolism
- Weight loss
- Increased blood circulation
- And many more...
Sessions: 30-60 mins
$30 per session
$100 for 4 sessions
$40 for two people
Bookings essential.
Supplements
The Core Value Supp Store located in the office stocks plenty of PranaOn, Gen-Tec, ATP Science, Thorne and Ghost Supplemetns; including protein powder, pre-workout mix, amino acid and other varieties. We also stock a range of gym towels, protein shakers, exercise mats, energy drinks and more. Support local and earn loyalty dollars everytime you pruchased from the store with your own Supplement Reward Card.
Refer a Friend
Already a member and wanting your mate to sign up? Refer a friend and they receive a discounted join fee and you receive two weeks free membership!
---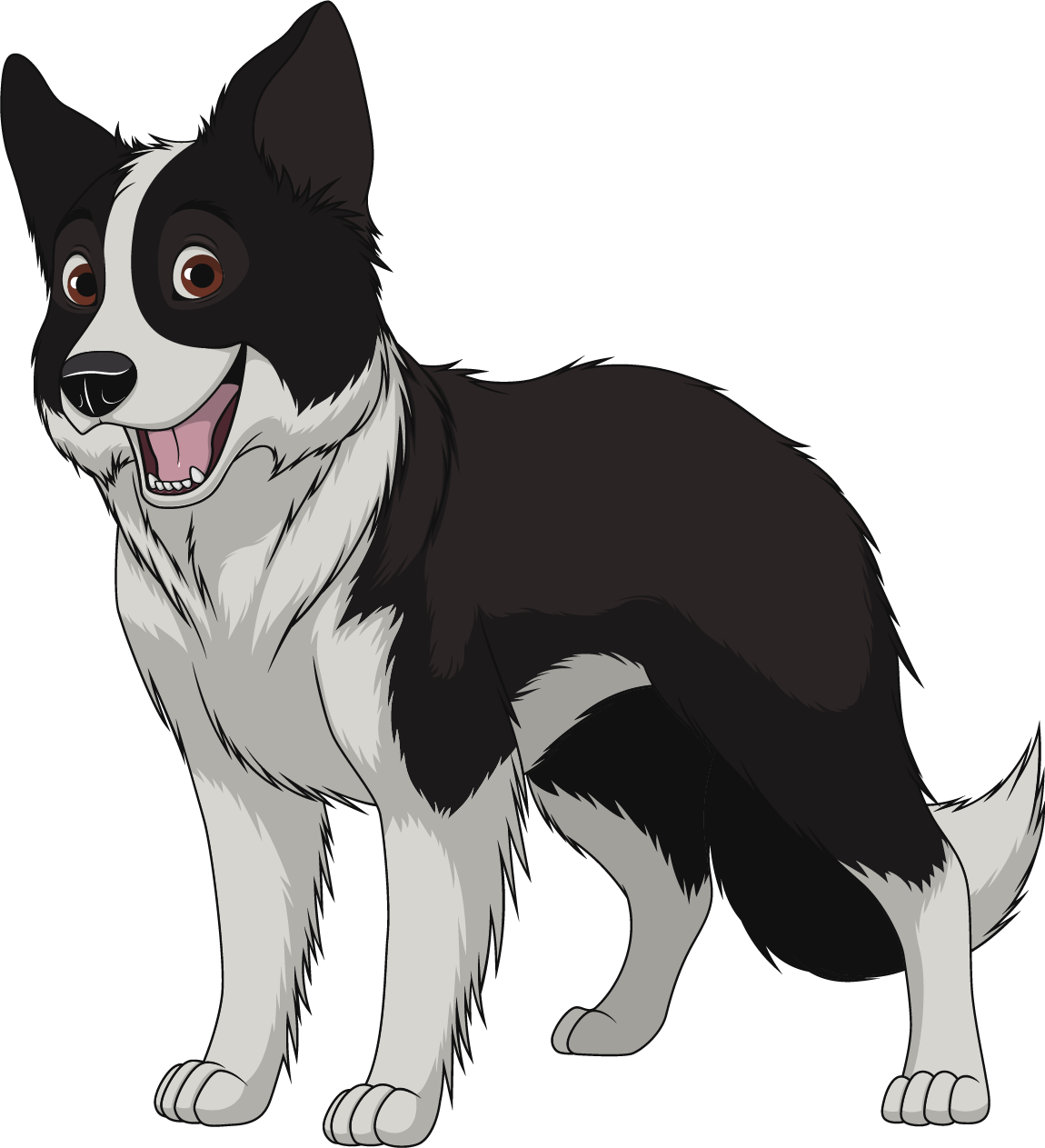 Categories listed in