Welcome to the Riverland Link Riverland Events Calendar. If you have a local upcoming event that you would like to promote just click on the "Submit Your Event" button below and enter your event details and upload an event photo. If you need help, or would would like to advise us of changes to an existing Event listing, please Contact Us
Submit your event!
Events Calendar
May, 2022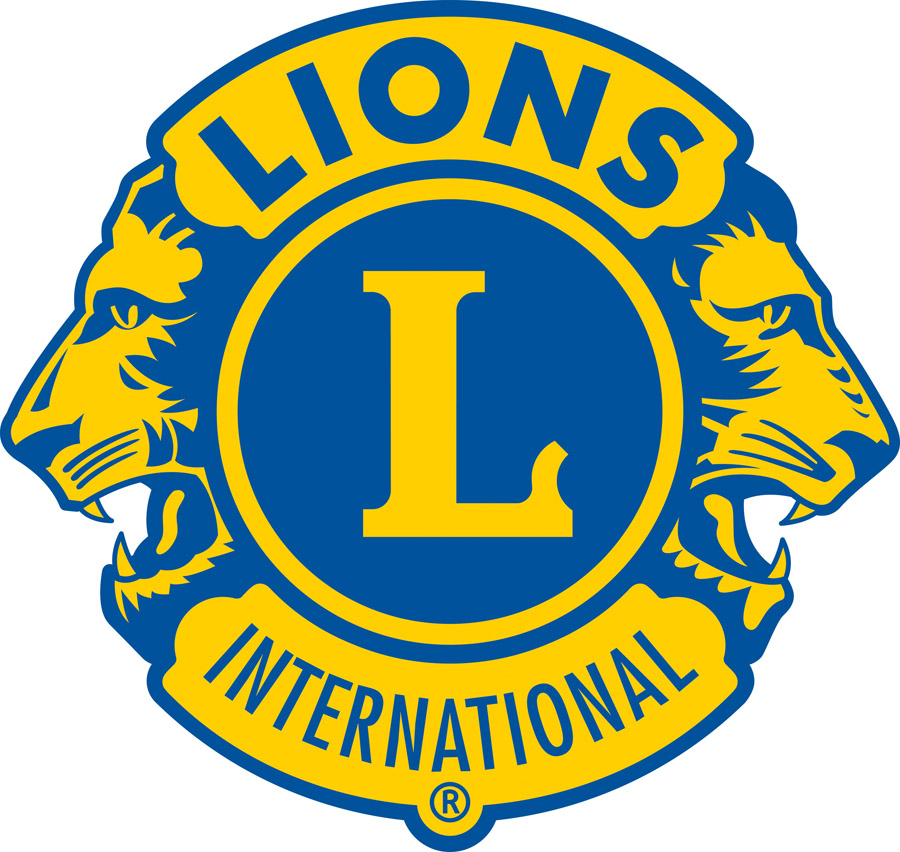 Renmark Lions Club Bazaar
Renmark Lions Club Fundraising Bazaar - generally held on the last Saturday of the month
8am to 12midday
COVID 19 distancing protocols must be observed.
Usual goods for sale each month include furniture, beds, tables/chairs, electrical goods, whitegoods, crockery/cutlery, books, tools, bric-a-brac, household items, etc.
A BBQ/Sausage Sizzle and Bacon & Egg Sandwiches, Donuts, tea/coffee and cans of drink are also available during each event.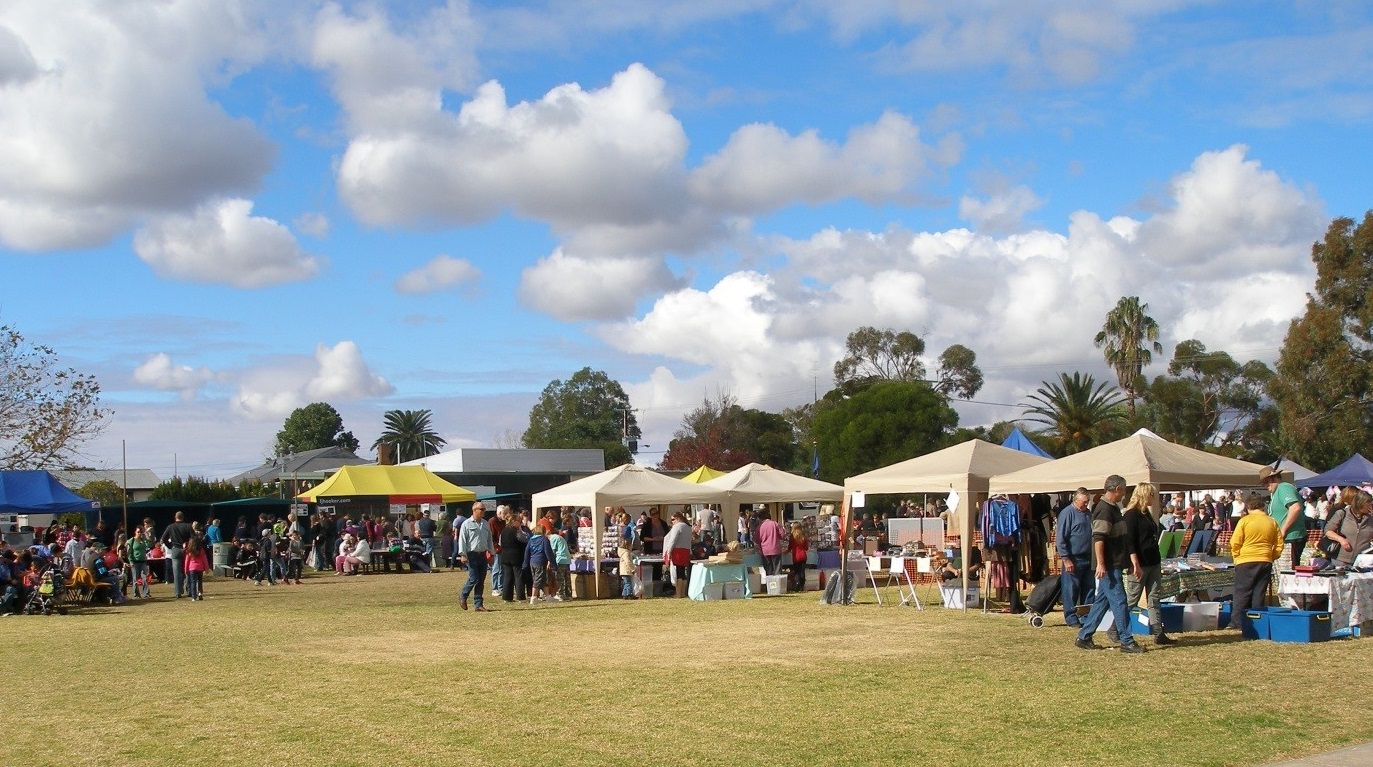 Monash Mammoth Market
The 34th Annual Monash Mammoth Market - A fun filled day for everyone.
Plenty of entertainment (music, face painting, jumping castles), plenty of food and stall holders selling a wide variety of goods.....come for a quick look around or come for the day. Something for everyone.
$2 entry for adults and kids are free. 9am to 2pm. We hope to see you there.
Stallholder bookings and enquiries can be made on 08 8583 5361
June, 2022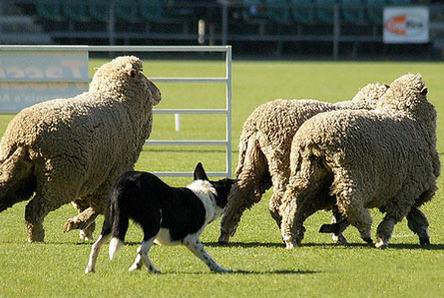 SA Sheepdog Trials - Barmera
Barmera's SA Sheepdog Trials will again be held on the June long weekend (Wed to Sun) on the Barmera oval at the bottom of Barwell Ave.
The Sheepdog Trials don't only provide a great public spectacle but also promote a wide human interest in the working sheepdog amongst sheep breeders and the general public and encourage, develop and maintain a high standard of working sheepdog.
Another fun feature of the Barmera trials is the 'running of the sheep' on Saturday morning in the main street of Barmera.
For more information contact Bob Clark – 08 8588 2559
Riverland Paddling Marathon
Hosted by the Marathon Canoe Club of SA since 1988 the Riverland Paddling Marathon (RPM) is not just a marathon it is a festival of paddling marathons with 6 possible events over 3 days on 1 weekend in the chilly month of June each year. Every June long weekend paddlers from all over the country gather on the Murray River in South Australia's beautiful Riverland to meet, greet and most importantly to paddle.
The Six events which run consecutively over the weekend include – Murray 200, 200 Relay –Murray 100 – Murray 50 – Single day paddle – or Mini-marathon .
So if you are up for a challenge lock the date in early and get into action for this years Riverland Paddling Marathon.
Next event – 11th to 13th June 2022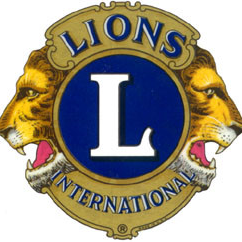 Waikerie Lions Club Monthly Auction
Held every 2nd Saturday of the month, Waikerie Lions Club's Monthly Auction offers buyers a variety of goods for auction, starting at 9am at the Waikerie river front. All types of goods Welcome.
Fee applies to contribute to Auction
Donations also appreciated.
Enquiries: David Liebich 0428 403 001 or Alex McPherson 0429 846 940

Sunline Speedway Waikerie
Steve Butcher Street Stocks Memorial - Sunday 12th June - from 5pm
Modified Sedan Championships
Plus Super Sedans, Junior Sedans, Modlites, Amca's, Classics
Family Friendly - All welcome
Admission: Adults $20 / Family $45 / Pensioners $15 / Kids under 5 FREE
For more information phone Robbie Stevens on 0412 474 289
(sections may be subject to change)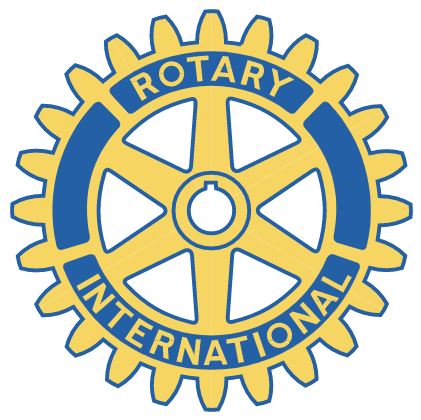 Waikerie Riverfront Markets
The next Rotary Waikerie Riverfront Market -
Sunday June 12th - Queen's Birthday Long Weekend Market and Car Boot & Collectables 9am-2pm
The Rotary Waikerie Riverfront Markets are held regularly throughout the year with some markets scheduled to coincide with long weekends and local events. Markets are held on the Waikerie riverfront. There are always a variety of stalls, including Fresh Fruit & Veg, Jams, Honey, home made pastries & baked goods, Jewellery, hair accessories, dried fruits, plants, face painting and kids corner, fabrics and crafts, hot coffee, BBQ , soy candles and much more
Head along and enjoy a day out.
Future 2022 dates....
Sunday September 4th - Market and Car Boot & Collectables 9am-2pm
Sunday October 2nd - Long Weekend Twilight Market and Car Boot & Collectables 3pm-8pm
Sunday November 27th - Market and Car Boot & Collectables 9am-2pm
Sunday December 18th - Christmas Market and Car Boot & Collectables 9am-2pm
Enquiries to 0438 185 385
Visit our website for further information or to book a stall - www.waikeriemarket.com/
AgTech Innovation Bootcamp
Be a part of creating innovative solutions to agriculture's biggest challenges!
Budding innovators, entrepreneurs, and businesses alike, come tackle the key challenges faced by the SA food and agriculture industries at the AgTech Innovation Bootcamp. Participation is FREE and there are cash and prizes to be won!
To find out more, register today and come along to our info session!
60's Sounds
Come one, come all....find your favourite outfit and join us for a fabulous night of 60's music. There's prizes for best dressed in Rock 'n' Roll and also Hippie along with 2 photo booths to reflect each of these era's. A photographer will be on site, order your choice of pics, with all proceeds going to the Moorook Bowling Club.
Door and bar opens 6.30pm, food from 7pm @ Moorook Bowling Club, Kingston Rd, Moorook.
Entry $20 p/person includes 1 hotdog, 1 chips, 1 sundae....additional of these available at a cost.
On the night, cash only (no Eftpos).
Tickets are limited, bookings/enquiries contact: 0414 631 798. Ticket payment EFT or cash.
Time to gather a group of friends and enjoy a night with great atmosphere.
July, 2022
Riverland Musical Society Presents "The Phantom of the Opera"
In 2022 the Riverland Musical Society will be bringing Phantom of The Opera to life on the stage at the Chaffey Theatre, Renmark.
The Phantom of the Opera tells the story of a masked figure who lurks beneath the catacombs of the Paris Opera House, exercising a reign of terror over all who inhabit it. He falls madly in love with an innocent young soprano, Christine, and devotes himself to creating a new star by nurturing her extraordinary talents and by employing all of the devious methods at his command.
Check our web page for further updates on when tickets will be released
September, 2022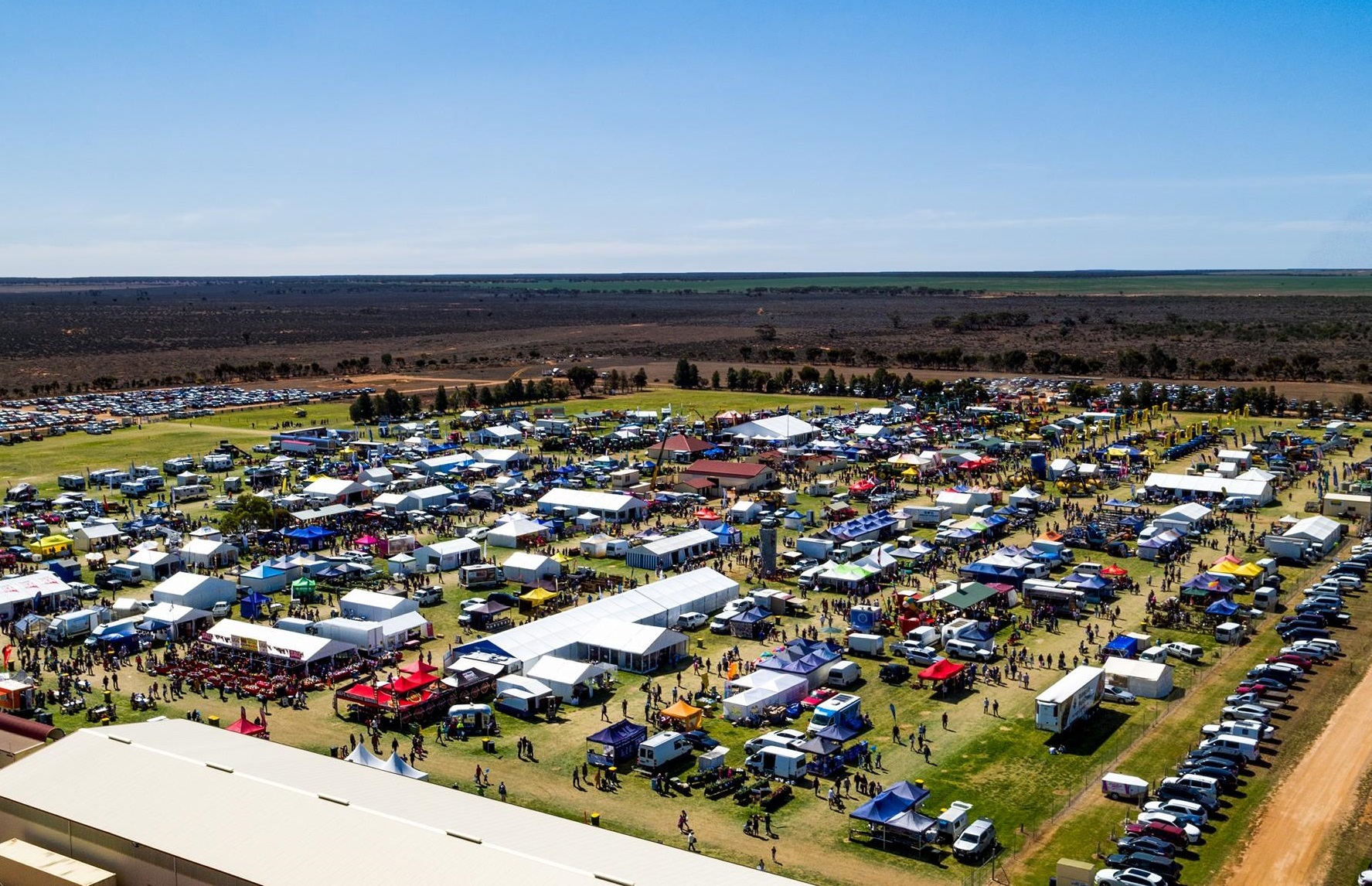 Riverland Field Days
The Riverland Field Days are a very popular 2 day annual event that attracts thousands of people from throughout South Australia and beyond. Hosted on a purpose built facility just out of Barmera on the Sturt Highway.
With over 350 exhibitors and approximately 30 caterers there is something for the whole family. The field days include the latest in agricultural machinery, equipment and services, demonstrations & information sessions. There are also numerous and varied retail & trade sites including automotive, marine, building trades & services, food producers, clothing & footwear, hardware, electrical, camping & fishing, welding & engineering, and much more. Many local service providers also take the opportunity to promote their services, for example, disability & support services.
A large program of events, parades and other various entertainment enhance the static displays and there are a range of food & wine tastings as well.
We invite you to come along and experience one of the Riverland's major events. New exhibitors are always welcome.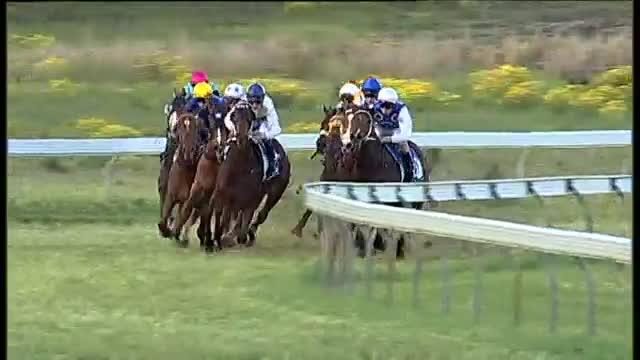 Mindarie-Halidon Races
EVENT AND EVENT DATES TO BE CONFIRMED
Known as the "Melbourne Cup of the Mallee", the Mindarie-Halidon races are held annually in September. Come and join us for some fun.
Some of the events features include –
- Full Bar & Catering Facilities
- Marquees available
- Seven Races
- TOTE Facilities
-Sky Channel
- Children's entertainment
October, 2022
Loxton Show
The Loxton Show is an annual event held on the October Long Weekend each year which brings people from across the Riverland & Mallee together to celebrate the agricultural and horticultural heritage of the region. The Show caters for its patrons with many exciting sights, including livestock, grain and fodder, handicrafts, gardening, competitions, vintage machinery, specialty trade sites, sideshows, live entertainers and Show rides. One major aspect of the Show is the exhibits. Amateur hobbyists from far and wide are exhibit their work in a variety of interest areas.
The Loxton Show is open to the public from 8.30 am each day.
December, 2022
Monash CFS Carols Night & Hayride
Monash CFS 'Carols Night' commences with a meal at 6.30pm
Cost is $5 per person which includes a BBQ / Roast and salad. (children under 12 Free)
Soft drinks available
Raffles
Features of the night include;
- Hayride at 8.00pm
- Appearance by Father Christmas
- Face Painting
Please bring a small salad to share.
March, 2023
SA Carp Frenzy
DATES AND PRIZES TO BE CONFIRMED FOR 2023
South Australia's Biggest Carp Fishing Comp- 4th March 2023.
A not for profit community event going 9 years strong . Great family day out held on picturesque Lake Bonney. Fish from the shore, boat or kayak. Any size fish can win the major cash prize or one of many prizes donated by local small business. NO size limit.
Random draw prize for anyone who registers - First Prize WINS $3,000 Cash! 2nd Prize: $1,500. 3rd Prize - $500
Other prizes Include:
Cash
Weekend holiday packages.
Goodie Baskets
Fishing gear, camping equipment ,gift baskets, vouchers, local wines & more.
You MUST have ID Bracelet on. No Bracelet- No Prize.
Starts 6.30 am to 3pm. Carp tossing competition at 4pm
Presentations at the Barmera Club at 5.30 pm. Lake Bonney, Barmera. SA fishing regulations apply. 2 rods per person.
Over $10,000 in prizes
$20 adults.
$10 U/16
$50 Family of four
Follow us on Facebook for updates.
The 18th National Caravan Rally
The 18th National Caravan Rally to be held in March 2022 has been postponed and will now commence on 27/03/2023 lasting for 10 days to 05/04/2023.
Around 500 caravans from all over Australia will converge on the Riverland and injecting some $7/8 million into the local community.
TO BE CONFIRMED - A trade fair will also be held from 1st-3rd April that will also attract people to the region.
If you wish to get involved in this Major Event please contact the treasurer/sponsorship officer Trevor Porter by phone or email.....
Phone - 0413 069 577
Email - treasurer@18thnationalcaravanrally.org.au
May, 2023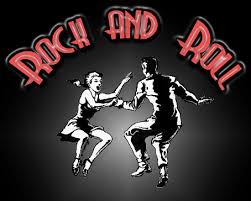 Riverland Rock and Roll Festival
The Riverland Rock and Roll Festival is held in Waikerie on the first weekend in May each year. 2023 will be the 29th festival.
VENUE AND DATES TO BE CONFIRMED
The festival kicks off on Thursday night with most events held at the Waikerie Gliding Club Hanger.
Visit our Facebook page for a full program.
Enquiries to Jenny on 0427 975 251
January, 2024
Riverland Gem & Mineral Show
DATES TO BE CONFIRMED
Bi-annual Gemshow incorporating all things Lapidary for both display and purchase. Over 140 metres of tables will display rough mineral specimens, cut, shaped and polished semi-precious stones, hand made jewellery, commercially produced jewellery, stone working equipment, advice on gems and minerals, demonstrations of cabachonning, faceting, jewellery
making (wire wrapping in both silver & copper), metal detecting, etcetera. Entrance is minimal ($6 for adults only) Probably one of the largest local Club run Gemshows in South Australia