Welcome to the Riverland Link Events Calendar. If you have a local upcoming event that you would like to promote just click on the "Submit Your Event" button below and enter your event details and upload an event photo. If you need help please Contact Us
Submit your event!
Events Calendar
February, 2018
Twilight Golf
EVERY FRIDAY evening during the daylight saving months the Berri Golf Club runs a 9 hole social Stableford competition for men and women. Children are welcome. Make up a group or just come along and join in and we'll find you some playing partners. It's a very social evening with a drink cart circulating and hot dogs are available if you would like something to eat.
Tee off times are from 4pm. The entrance fee is just $5.
March, 2018
SA Carp Frenzy
A not for profit community event going 5 years strong . Great family day out held on picturesque Lake Bonney. Fish from the shore or boat or kayak. Any size fish can win the major cash prize or one of many prizes donated by local small business.
Registrations only from Friday afternoon at 4.30 pm at the Barmera Club or on the day. The draw and presentations are after the event at approx 5.30 pm.
Follow us on facebook for updates.
May, 2018
Monash Mammoth Market
A fun filled day with plenty of entertainment, food and stall holders.....come for a quick look around or come for the day. $2 entry for adults and kids are free. Hope to see you there.
September, 2018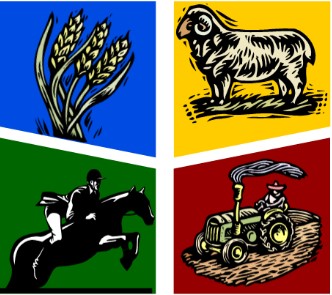 Loxton Show
The Loxton Show is an annual event on the October Long Weekend each year which brings people from all across the Riverland together to celebrate the agricultural and horticultural heritage of the region. The Show caters for its patrons with many exciting sights, including livestock, grain and fodder, handicrafts, gardening, competitions, vintage machinery, specialty trade sites, sideshows, live entertainers and Show rides.
The Loxton Show is open to the public from 8.30 am on Sunday 30th September and 7.30 am on Monday 1st October.