Welcome to the Riverland Link Riverland Events Calendar. If you have a local upcoming event that you would like to promote just click on the "Submit Your Event" button below and enter your event details and upload an event photo. If you need help, or would would like to advise us of changes to an existing Event listing, please Contact Us
Submit your event!
Events Calendar
October, 2018
Berri Golf Club Twilight Golf
EVERY FRIDAY evening during the daylight saving months the Berri Golf Club runs a 9 hole social Stableford competition for men and women. Children are welcome. Make up a group or just come along and join in and we'll find you some playing partners. It's a very social evening with a drink cart circulating and hot dogs are available if you would like something to eat.
Tee off times are from 4pm. The entrance fee is just $5.
February, 2019
Riverland Farmers Market
Every Saturday morning - 7:30am to 11:30am at the Berri Senior Citizens Hall (& carpark), Crawford Tce, Berri.
The Riverland Farmers Market is a Riverland icon, having commenced in 2005, and has a strong following amongst both local residents and visitors to the region.
There is always a large variety of seasonal local fresh produce available. Also dried fruit, nuts, eggs, honey, sauces & condiments, olive oils, lavender oil, metwurst & smallgoods, cakes & slices, and much more. Locally produced craft is also available from a limited number of craft stalls.
Food & coffee available.
The number and types of stalls vary each week depending upon the season and stallholders.
New stallholders welcome.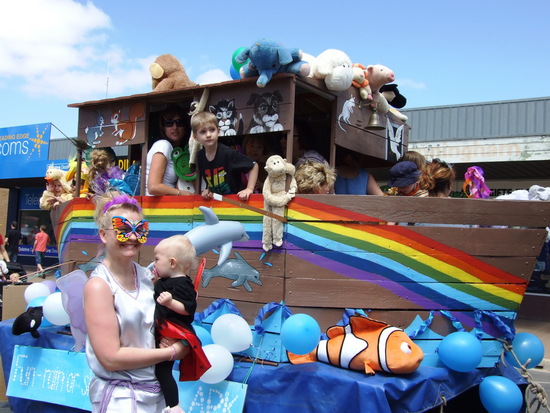 Loxton Mardi Gras
Loxton celebrates its 62nd Mardi Gras in 2019 commencing Friday 22nd of February and running over the weekend with a fun filled program of events and activities on Saturday 23rd & Sunday 24th as well.
Events include street parade with floats, markets, craft & food stalls, games, BBQ's and the Nippy's Loxton Gift athletics carnival.
The Mardi Gras is a family fun day, with money raised going towards community projects. Most years the event raises thousands of dollars through the efforts of many volunteers.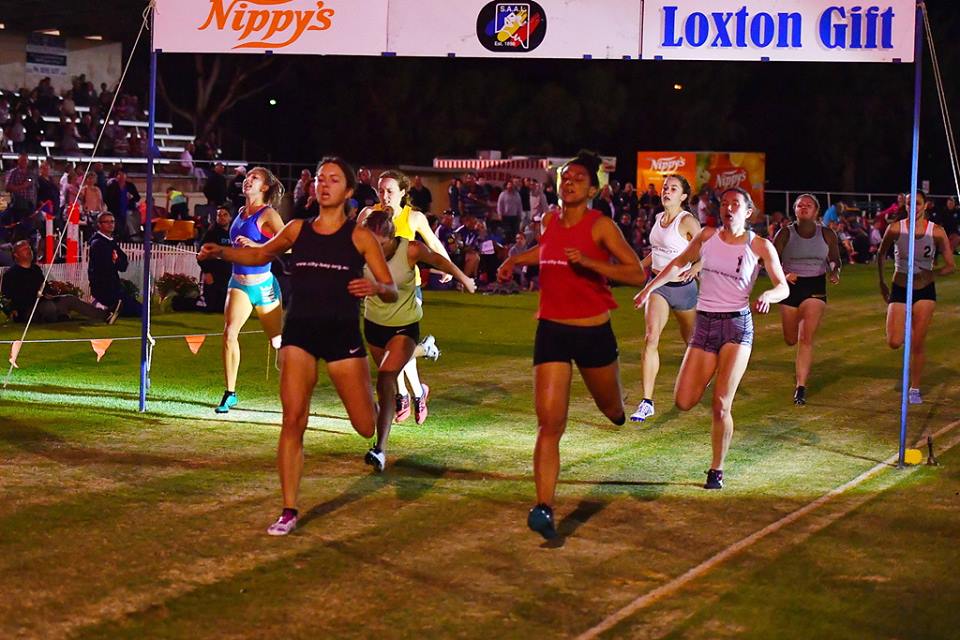 Nippy's Loxton Gift
Nippy's Loxton Gift Carnival is the richest foot race event in SA after the Bay Sheffield. A twilight event attracting high calibre athletes competing in 50 non stop races under handicap conditions for exciting finishes.
Venue: Loxton Oval - Admission Free
Run as a twilight event from 5pm to 10 pm.
The event attracts high calibre athletes from SA, interstate and overseas.
All races are under handicap conditions making for exciting finishes.
For further details and information contact: Sonya Altschwager 0427 064 825
April, 2019
Berri Easter Carnival & Breakfast
Berri Lions are excited to present the Berri Easter Carnival.
Lots of great stalls, entertainment and fun to be had - a great day of family entertainment.
There will be a free Easter breakfast from 7.00am, with thanks to our sponsors 5RM and Glenview Poultry.
Come along and have a great time!
A free community event, proudly hosted by Berri Lions!
We look forward to seeing you there!
May, 2019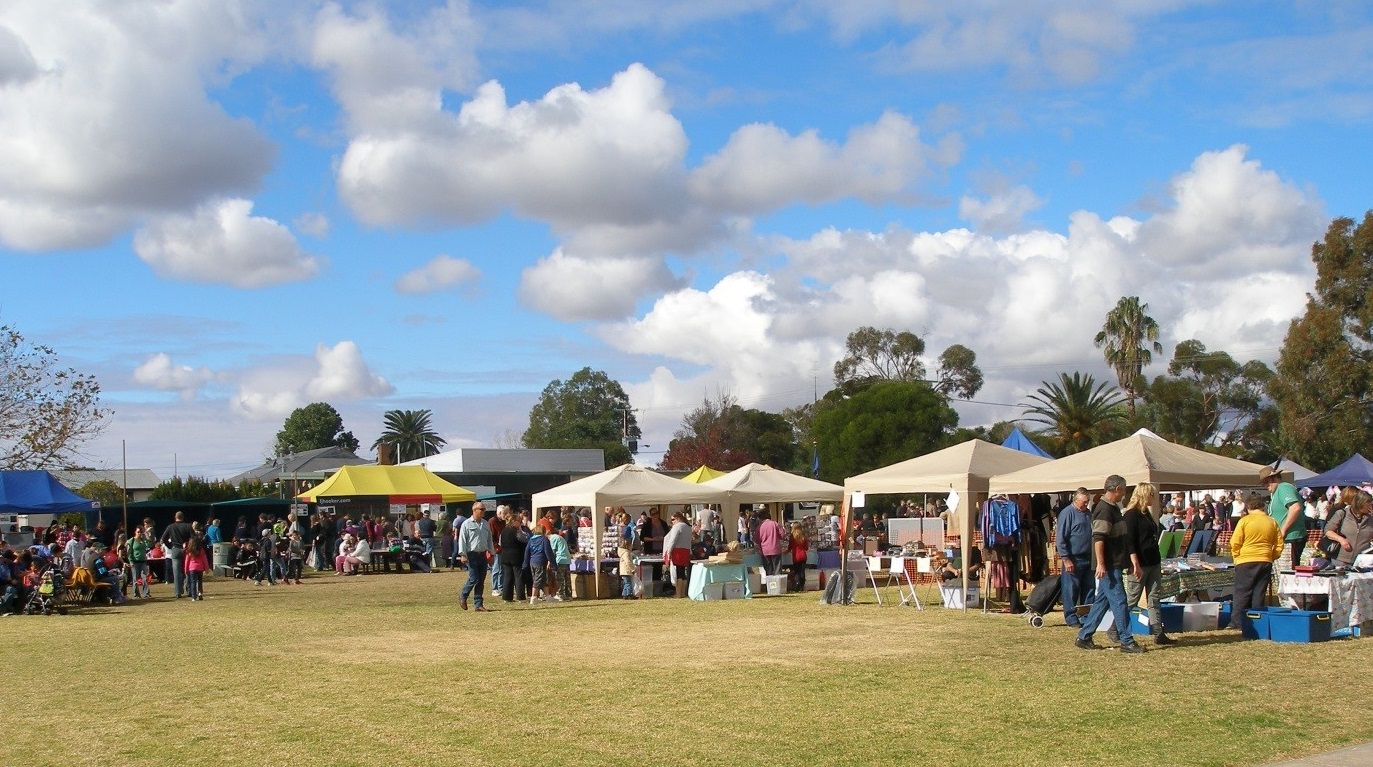 Monash Mammoth Market
The 32nd Annual Monash Mammoth Market - A fun filled day for everyone.
Plenty of entertainment (music, face painting, jumping castles), plenty of food and stall holders selling a wide variety of goods.....come for a quick look around or come for the day. Something for everyone.
$2 entry for adults and kids are free. 9am to 2pm. We hope to see you there.
Stallholder bookings and enquiries can be made on 08 8583 5361
SA Country Music Festival & New Talent Awards
The 41st Annual South Australian Country Music Festival & Awards to be held throughout the Riverland from May 31st to June 10th.
SA Country Music Festival and Talent Quest is held over 10 days throughout the Riverland. There are a variety of events held at a variety of venues and at different times. We have campfire sing a longs, poetry, country rock, classic country, talent quest, stalls and many more activities.
"Talent Quests" and "Songwriters Competition" are on again in 2019. For a full program click on the "More information here" link below.
Thousands of visitors from across Australia, Tasmania and New Zealand make the trip to the Riverland to enjoy a festival of fun and Country Music, each year fans visiting Australia from places as far away as Sweden, England and the USA have stayed to attend this wonderful event, many visitors come to every Festival and catch up with old friends, and many come for the first time and make new friends, one thing is certain they all continue to come back, and the month of June is the perfect time to visit the Festival with days spent in the winter sun that filters through and crisp cool nights in warm cosy Venues.
October, 2019
Loxton Show
The Loxton Show is an annual event held on the October Long Weekend each year which brings people from across the Riverland & Mallee together to celebrate the agricultural and horticultural heritage of the region. The Show caters for its patrons with many exciting sights, including livestock, grain and fodder, handicrafts, gardening, competitions, vintage machinery, specialty trade sites, sideshows, live entertainers and Show rides. One major aspect of the Show is the exhibits. Amateur hobbyists from far and wide are exhibit their work in a variety of interest areas.
The Loxton Show is open to the public from 8.30 am each day.
November, 2019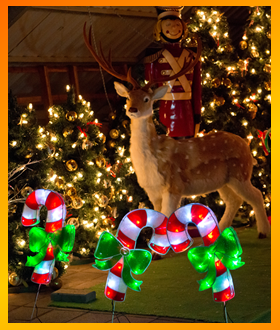 Loxton Lights Festival
Loxton Light Up Day is Saturday 24th of November and features all day trading, special activities for the kids, music and performances, a ferris wheel, bouncing castle, a visit by Santa and Fireworks Spectacular at 9pm.
The Loxton Lights Festival then continues through to December 31st as Loxton shines during this joyous festival with thousands of twinkling fairy lights, bright colourful banners, sparkling garlands and tinsel to create a magic spectacle.

An enormous Christmas tree dazzles in the heart of town and from there, large clusters of residential streets feature homes adorned with over 350 illuminated Christmas scenes, paintings and coloured light displays.
Wander the shopping precinct and soak up the atmosphere of the festive season with music playing in East Terrace. Delight at the beautifully decorated shops that explode with gifts for all the family .
The festival includes a host of events and activities including Light Up Day, Town Lights, Santa's Walk,
Christmas Tree Festival, Christmas Wonderland, Santa's Cave, Santa's Workshop, Reindeer Road, Little Town stage production, Craft Fair & more.
December, 2019
Monash CFS Carols Night & Hayride
Monash CFS 'Carols Night' commences with a meal at 6.30pm
Cost is $5 per person which includes a BBQ / Roast and salad. (children under 12 Free)
Soft drinks - $1
Novelty Raffle - $1
Features of the night include;
- Hayride at 8.00pm
- Appearance by Father Christmas
- Face Painting
Please bring a small salad to share.