Welcome to the Riverland Link Riverland Events Calendar. If you have a local upcoming event that you would like to promote just click on the "Submit Your Event" button below and enter your event details and upload an event photo. If you need help, or would would like to advise us of changes to an existing Event listing, please Contact Us
Submit your event!
Events Calendar
July, 2019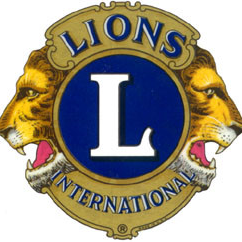 Waikerie Lions Club Monthly Auction
Held every 2nd Saturday of the month, Waikerie Lions Club's Monthly Auction offers buyers a variety of goods for auction, starting at 9am at the Waikerie river front. All types of goods Welcome.
Fee applies to contribute to Auction
Donations also appreciated.
Enquiries: David Liebich 0428 403 001 or Alex McPherson 0429 846 940
Cobdogla Irrigation & Steam Museum open day
Located at Cobdogla in the Riverland of South Australia, the Irrigation & Steam Museum is a popular place for steam engine enthusiasts as well as being a fun and educational experience for children and their families.
The Museum has special operating days throughout the year with working exhibits and train rides. Our open dates for 2019 are: Sunday July 14th / Sunday October 6th
Open from from 9.30am to 4pm.. Admission - Adults $20, Concession $15 & Children 5-18 yrs $10, Under 5 Free.
A special feature at the museum is the WORLD'S only Humphrey Pump in working order, (although the pump is currently having some repair & maintenance work done at the moments so is currently not being operated but will be again very soon)
September, 2019
Waikerie Markets
Waikerie Markets are held several times throughout the year on the Civic Centre lawns. There are always a variety of stalls, including Fresh Fruit & Veg, Jams, Honey, home made pastries & baked goods, Jewellery, hair accessories, ducks & chickens, dried fruits, plants, face painting and kids corner, fabrics and crafts, hot coffee, BBQ , soy candles and much more
Head along and enjoy a day morning out.
The Markets run from 9am to 2pm
2019 Market Dates are:
Saturday September 7th - Saturday October 5th - Saturday November 2nd - Saturday December 7th
Call 0455 483 669 for bookings or further information.
Overland Corner Time Capsule
On the 14th of September 1969 over 4000 people attended the lowering of the time capsule. Come along and celebrate with us as we raise the capsule and see what it contains......

The event will be held on Sunday 22nd of September 2019 from 11.00am to 2.00pm.
More details of the days events will be added as they become available.
October, 2019
Barmera Main Street Markets
The award winning Barmera Main Street Markets are a must visit for locals and visitors to the region.
Held in Barmera's main street, Barwell Avenue, the markets comprise a large variety of stalls including clothing, craft, woodwork, jewellery, artwork, books, furniture, fruit, vegetables, homewares, DVD's, condiments, plants, food and coffee. From one market to the next there is usually some different stallholders mixed in with the regular favourites.
Stallholders can change from market to market so there is often something new to see and buy.
Market organisers always try and incorporate live music and also a display or demonstration of some kind which adds to the atmosphere and range of activities to enjoy so head along, have a browse, listen to the music and enjoy a variety of foods and great coffee.
Market Dates are:
Sunday October 6th, 2019
Sunday November 3rd 2019
Sunday December 8th, 2019
Stallholder enquiries can be made by calling 08 8588 2289.
Loxton Show
The Loxton Show is an annual event held on the October Long Weekend each year which brings people from across the Riverland & Mallee together to celebrate the agricultural and horticultural heritage of the region. The Show caters for its patrons with many exciting sights, including livestock, grain and fodder, handicrafts, gardening, competitions, vintage machinery, specialty trade sites, sideshows, live entertainers and Show rides. One major aspect of the Show is the exhibits. Amateur hobbyists from far and wide are exhibit their work in a variety of interest areas.
The Loxton Show is open to the public from 8.30 am each day.
Morgan Swap Meet
MORGAN & DISTRICT LIONS CLUB INC Annual SWAP MEET Morgan Primary School Oval
SELLERS: $15.00 Indoor Stalls BOOKINGS REQUIRED $10.00 Outdoor Site
BUYERS: $5.00 Kids under 15 Free
Bring along your " Collectables " Rusty Treasures " Automotive " Potted Colour
Gate open at 6.30 am
Inquires and bookings contact Colleen Anderson - Peters 0438 892 905
November, 2019
Berri Hotel Murray Man Triathlons
Weekend events start around mid-day Saturday with a Come n Try triathlon event. Perfect for the young (and not so young) looking to experience triathlon.
Sunday sees the main events: the Murray Man Long Course Triathlon State Championship (1.9km swim, 90km bike, 21.1km run), long course Aqua Bike (1.9km swim, 90km bike) and the half distance Murray Man events.
Morgan Living River Festival
A weekend celebration of Putt Putt and wooden boats
Come and enjoy a great day out on the river at Morgan.
See lots of wooden boats
PS Marion will be there for 1 hour cruises at 11am, 12.30pm and 2pm
Stalls, food and entertainment for all ages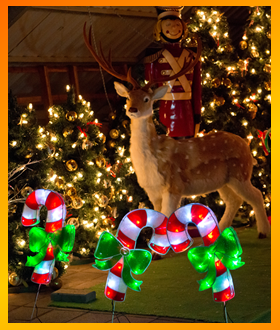 Loxton Lights Festival
Loxton Light Up Day is Saturday 24th of November and features all day trading, special activities for the kids, music and performances, a ferris wheel, bouncing castle, a visit by Santa and Fireworks Spectacular at 9pm.
The Loxton Lights Festival then continues through to December 31st as Loxton shines during this joyous festival with thousands of twinkling fairy lights, bright colourful banners, sparkling garlands and tinsel to create a magic spectacle.

An enormous Christmas tree dazzles in the heart of town and from there, large clusters of residential streets feature homes adorned with over 350 illuminated Christmas scenes, paintings and coloured light displays.
Wander the shopping precinct and soak up the atmosphere of the festive season with music playing in East Terrace. Delight at the beautifully decorated shops that explode with gifts for all the family .
The festival includes a host of events and activities including Light Up Day, Town Lights, Santa's Walk,
Christmas Tree Festival, Christmas Wonderland, Santa's Cave, Santa's Workshop, Reindeer Road, Little Town stage production, Craft Fair & more.
December, 2019
Monash CFS Carols Night & Hayride
Monash CFS 'Carols Night' commences with a meal at 6.30pm
Cost is $5 per person which includes a BBQ / Roast and salad. (children under 12 Free)
Soft drinks - $1
Novelty Raffle - $1
Features of the night include;
- Hayride at 8.00pm
- Appearance by Father Christmas
- Face Painting
Please bring a small salad to share.
April, 2020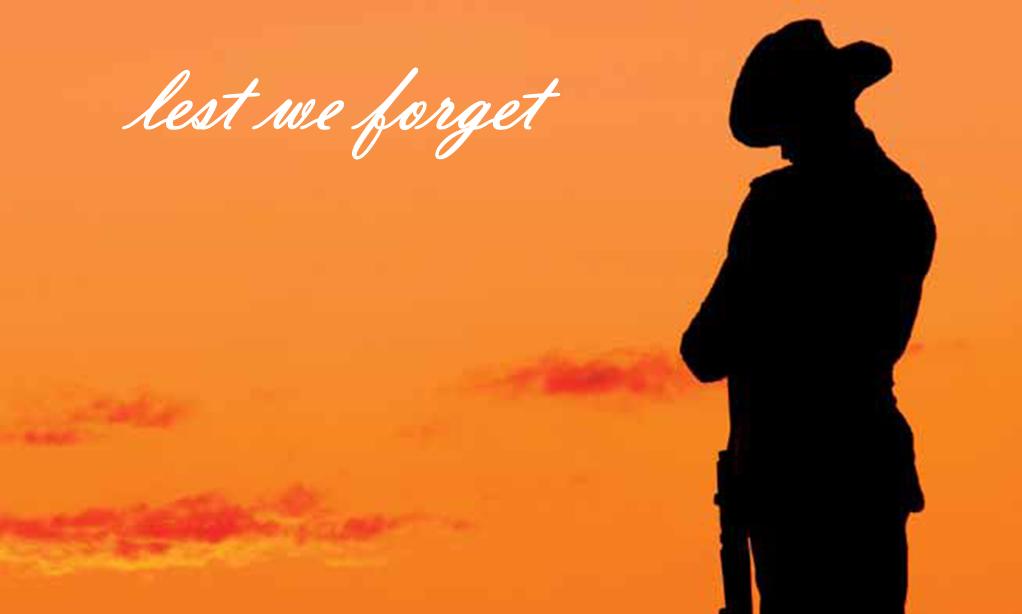 Anzac Day Service - Kulcurna Homestead
Every year we conduct a dawn service on ANZAC DAY, on the banks of the Murray, under the flag .. usually attended by around 100 people.
All welcome. No dogs or motorbikes please.
Lest We Forget.
May, 2020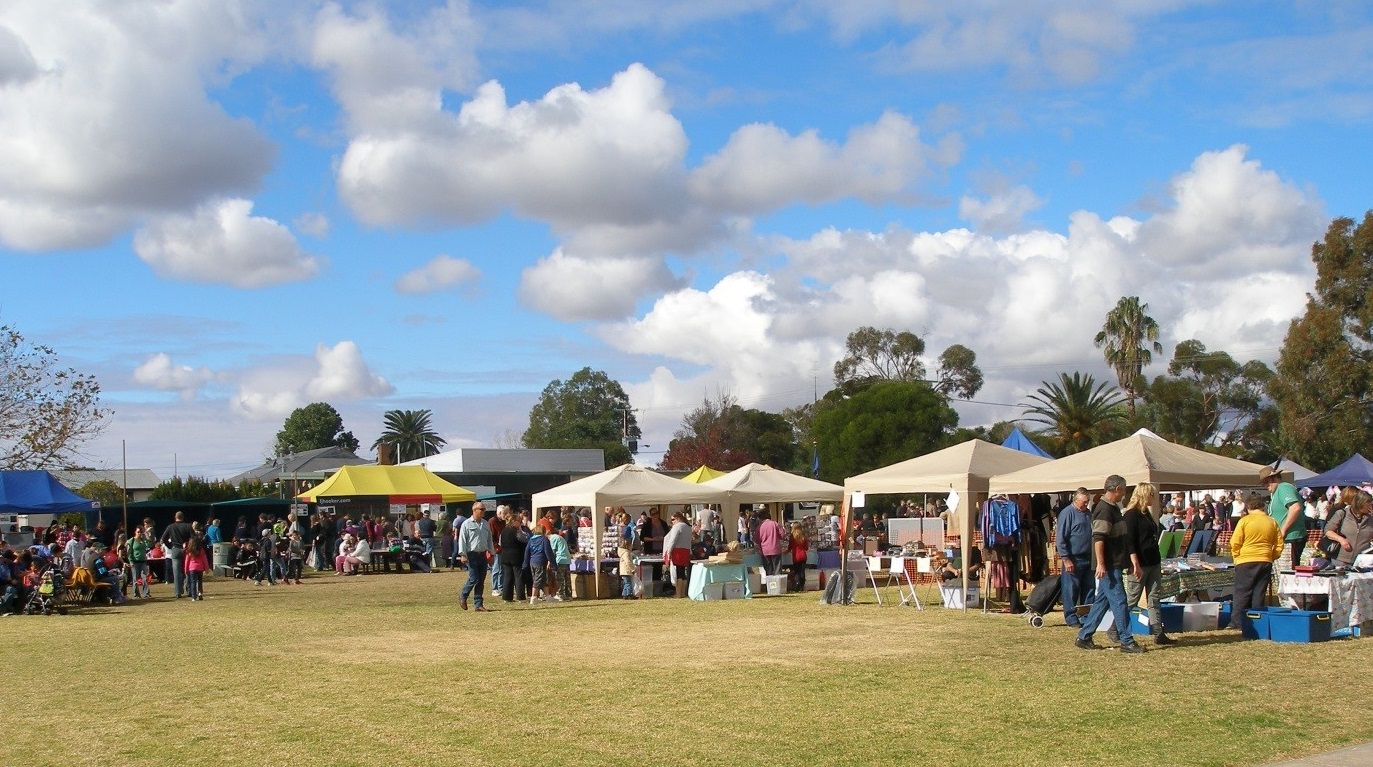 Monash Mammoth Market
The 33rd Annual Monash Mammoth Market - A fun filled day for everyone.
Plenty of entertainment (music, face painting, jumping castles), plenty of food and stall holders selling a wide variety of goods.....come for a quick look around or come for the day. Something for everyone.
$2 entry for adults and kids are free. 9am to 2pm. We hope to see you there.
Stallholder bookings and enquiries can be made on 08 8583 5361