Berri Irrigation & Plumbing - Irrigear
About Us
---
Your local Irrigear member, Berri Irrigation & Plumbing, located at 9 Hughes St Berri and servicing the Riverland, has over 20 years' experience in the irrigation industry. Michael Jungfer and his helpful staff offer expert advice for domestic and commercial water management needs – offering a wide range of services including irrigation installations, drip irrigation systems, pump repairs, in-store expert irrigation advice and design of irrigation systems.
Berri Irrigation & Plumbing is recognised as a leader in the field of water and fluid management, building their reputation through superior product support, in depth customer consultation and efficient, practical and cost-effective solutions and is proudly active in a variety of projects in the Berri community including work for the local council, water authority, and vineyards and wineries.
Proudly a Member of Irrigear® Australia's leading network in pumping, irrigation, filtration, water and fluid management. Berri Irrigation & Plumbing offers customers access to industry leading brands and products, as well as the latest in industry expertise and up-to-date technical knowledge.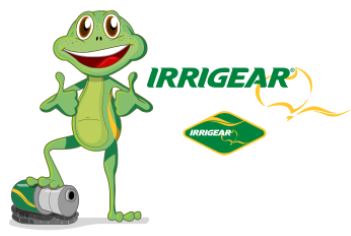 With a full range of products instore and an infield service Berri Irrigation & Plumbing is the team that delivers
Agricultural & Horticlutual Irrigation Specialists

Pumps

PVC Pipes & Fittings

Filters

Tanks

Sprinklers & Drippers

Poly Hose & Dripper Hose

Clamps & Valves

Timers

Huge range of spare parts

Expert Advice
Berri Irrigation & Plumbing can also provide advice and expertise for the home gardener or landscaper.
Our plumbing shop caters for plumbing needs for both commercial and residential customers. With a modern showroom and well equipped parts warehouse we can help with anything from a leaking tap to a full bathroom renovation.
Call Mick and the team at Berri Irrigation & Plumbing on 08 8582 2869