Welcome to the Riverland Link Riverland Events Calendar. If you have a local upcoming event that you would like to promote just click on the "Submit Your Event" button below and enter your event details and upload an event photo. If you need help, or would would like to advise us of changes to an existing Event listing, please Contact Us
Submit your event!
Events Calendar
January, 2021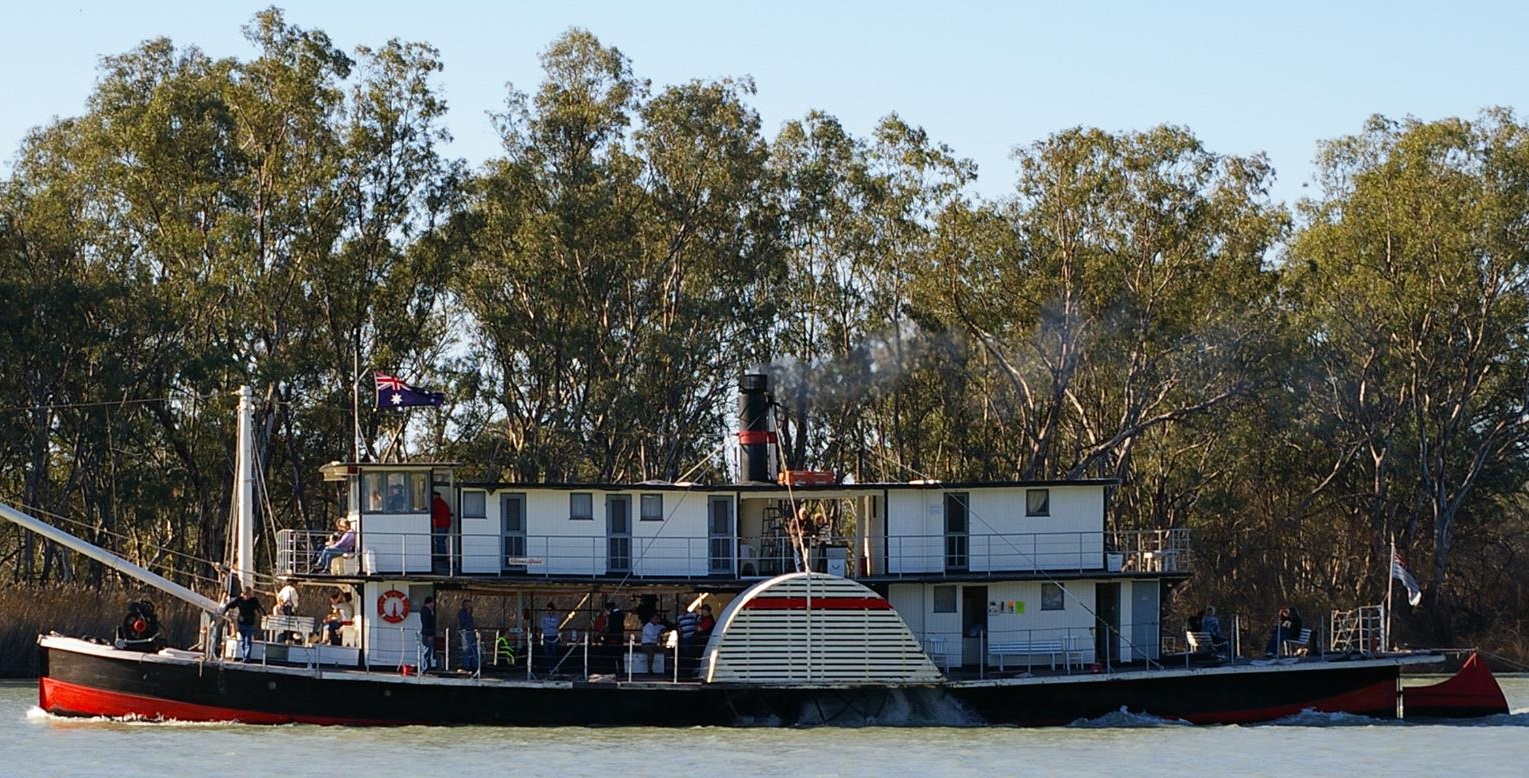 PS Industry Cruises
Upcoming cruises.
24th January 2021
Cruise times will be: 11am, 1pm and 2.30pm
We cruise on the first Sunday of every month with additional cruises during some holiday periods, long weekends and during festivals. Cruises may be cancelled due to extreme weather conditions and may be subject to change so please confirm details.
Experience a bygone era with a scenic 90 minute cruise, cruising on the historic PS. Industry. Hear the unique sounds of the paddle wheels, the hiss of steam and see the wood fired boiler being stoked. Devonshire tea with scones cooked in a wood fired oven is served. During the cruise, passengers will see wildlife consisting of waterfowl, and even a koala or two may be seen as you pass between majestic river red gums and limestone cliffs.
Commissioned in 1911 as a work boat for S.A. Water keeping the Murray River open to traffic by removing snags and later in the construction of locks and weirs. After being retired in 1969, the PS. Industry was carefully restored by the hard work of the volunteers in 1990.
Bookings are essential and can be made at the Renmark Visitor Information Centre: 1300 661 704.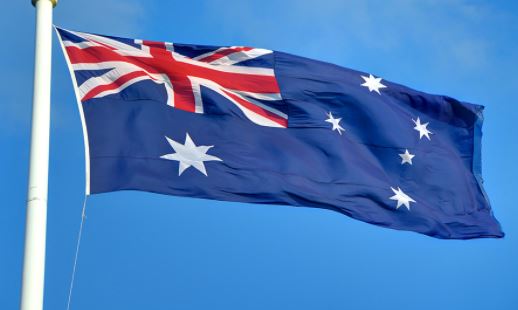 Loxton Australia Day Community Breakfast
FREE Australia Day Community Breakfast.
7am to 8.30am
Includes Citizen Of The Year Award presentations.
Register at www.eventbrite.com.au
Please bring your own chair and umbrella. COVID safe protocols will be in place.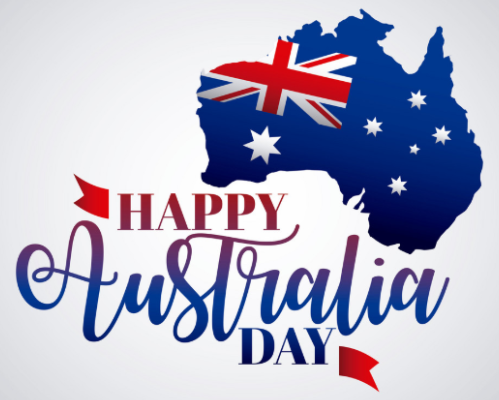 Berri-Barmera Australia Day Breakfast
The 2021 Australia Day Ceremony will be conducted in Barmera on the Lake Bonney foreshore. This is in keeping with the annual rotation policy of hosting the event on alternate years between the townships of Berri and Barmera.
Once again the plan for activities on the day will commence with a Community Walk at 6.45am, followed by a FREE breakfast from 7.15am served by Councillors, volunteer staff and service club members.
Formal proceedings begin around 8:15am with a welcome address by the Mayor, followed by Australian Citizenship ceremonies, guest speakers and the presentation of Australia Day Awards.
Registration forms for the Community Walk can be downloaded from the Berri Barmera Council website
Renmark Paringa Australia Day celebrations
Renmark Paringa Council - Australia Day Celebrations 2021
Celebrate Australia Day 2021 at Renmark Paringa Council's Community Breakfast, Award Presentations and Citizenship Ceremony.
The celebrations will commence with a FREE community breakfast being served from 8.00am (doors open at 7.45am) at the Renmark Club, 160 Murray Avenue, Renmark. Admission is free but this is a ticketed event and Covid safe protocols will be in place.
The official proceedings will follow with the traditional Australia Day Ceremony, the presentations to the 2021 Renmark Paringa Australia Day Award Winners and the Citizenship Ceremony, beginning at approx.9.00am.
Attendees will have the option of a traditional Aussie cooked breakfast or a vegetarian alternative.
The official Australia Day Ceremony will include -
Acknowledgment of Country
Welcome by Mayor Neil Martinson
National Anthem 'Advance Australia Fair'
Citizenship Ceremony
Award Presentations
-Citizen of the Year
-Community Event of the Year
-Community Service Awards
Australia Day Message by John Angove
Mayors Closing Message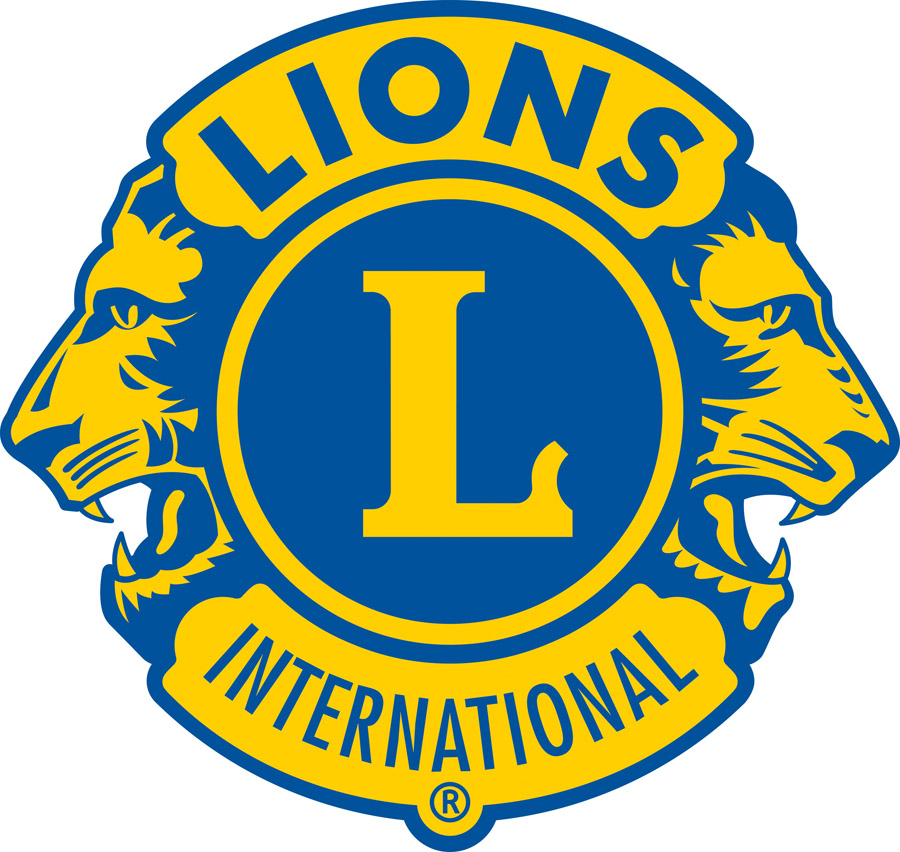 Renmark Lions Club Bazaar
Renmark Lions Club Fundraising Bazaars ARE BACK - next one...January 30th, followed by February 27th, March 27th, April 24th (TBC), May 29th (TBC) & June 26th (TBC).
8am to 12am
COVID 19 distancing protocols must be observed.
Usual goods for sale each month include furniture, beds, tables/chairs, electrical goods, whitegoods, crockery/cutlery, books, tools, bric-a-brac, household items, etc.
A BBQ/Sausage Sizzle and Bacon & Egg Sandwiches, Donuts, tea/coffee and cans of drink are also available during each sale.