Welcome to the Riverland Link Riverland Events Calendar. If you have a local upcoming event that you would like to promote just click on the "Submit Your Event" button below and enter your event details and upload an event photo. If you need help, or would would like to advise us of changes to an existing Event listing, please Contact Us
Submit your event!
Events Calendar
October, 2020
Murray Man Long Course Triathlon
POSTPONED FOR 2020
Multi event triathlon festival;
Saturday, Nippys Come n Tri enticer event for all ages;
Sunday, Berri Hotel Murray Man Long Course Triathlon, Short course Murray Man, Murray Man Aquabike and Murray Man Sprint distance triathlon.
Loxton Show
The Loxton Show is an annual event held on the October Long Weekend each year which brings people from across the Riverland & Mallee together to celebrate the agricultural and horticultural heritage of the region. The Show caters for its patrons with many exciting sights, including livestock, grain and fodder, handicrafts, gardening, competitions, vintage machinery, specialty trade sites, sideshows, live entertainers and Show rides. One major aspect of the Show is the exhibits. Amateur hobbyists from far and wide are exhibit their work in a variety of interest areas.
The Loxton Show is open to the public from 8.30 am each day.
Barmera Main Street Markets
SUSPENDED UNTIL FURTHER NOTICE
The award winning Barmera Main Street Markets are a must visit for locals and visitors to the region.
Held in Barmera's main street, Barwell Avenue, the markets comprise a large variety of stalls including clothing, craft, woodwork, jewellery, artwork, books, furniture, fruit, vegetables, homewares, DVD's, condiments, plants, food and coffee. From one market to the next there is usually some different stallholders mixed in with the regular favourites.
Stallholders can change from market to market so there is often something new to see and buy.
Market organisers always try and incorporate live music and also a display or demonstration of some kind which adds to the atmosphere and range of activities to enjoy so head along, have a browse, listen to the music and enjoy a variety of foods and great coffee.
Market Dates are:
Sunday October 4th 2020
Sunday November 1st 2020
Sunday December 6th 2020
Stallholder enquiries can be made by calling 08 8588 2289.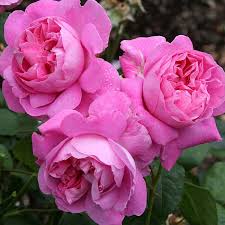 Renmark Riverland Rose Festival
The Renmark Rose Festival has been re-branded as the Renmark Riverland Rose Festival and will be held over 4 days with open gardens over 10 days in 2020. This will be the 26th year that the festival has been held.
October is the optimum time in the region for experiencing the first spectacular spring rose blooms. A majority of the festivals events are conducted by the Renmark Riverland Rose Festival Committee which is a group of volunteers with a common love of Roses, Renmark and the Riverland.
Each year the Rose Festival Committee is committed to looking at new and exciting initiatives to complement the existing festival's events and activities and the festival has a constantly changing array of open gardens to enjoy, spread out over numerous towns throughout the Riverland. In this, we hope to keep the Renmark Riverland Rose Festival as fresh and vibrant as our wonderful roses.
The Renmark township's rose gardens provide a spectacular backdrop and are immaculately presented during the Rose Festival thanks to the Renmark Paringa Council. There are over 50 garden beds consisting of in excess of 3,500 rose bushes spread throughout the town and it is well worth taking a walking tour to discover them.
The Renmark Riverland Rose Festival is a celebration of the region and its communities. It is an opportunity to showcase the region's produce, enjoy our spectacular weather and experience the beauty of the magnificent Murray River. Be welcomed by our diverse multicultural community and experience our friendly and accommodating hospitality.