Welcome to the Riverland Link Riverland Events Calendar. If you have a local upcoming event that you would like to promote just click on the "Submit Your Event" button below and enter your event details and upload an event photo. If you need help, or would would like to advise us of changes to an existing Event listing, please Contact Us
Submit your event!
Events Calendar
November, 2019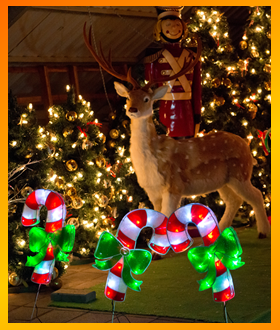 Loxton Lights Festival
Loxton Light Up Day is Saturday 24th of November and features all day trading, special activities for the kids, music and performances, a ferris wheel, bouncing castle, a visit by Santa and Fireworks Spectacular at 9pm.
The Loxton Lights Festival then continues through to December 31st as Loxton shines during this joyous festival with thousands of twinkling fairy lights, bright colourful banners, sparkling garlands and tinsel to create a magic spectacle.

An enormous Christmas tree dazzles in the heart of town and from there, large clusters of residential streets feature homes adorned with over 350 illuminated Christmas scenes, paintings and coloured light displays.
Wander the shopping precinct and soak up the atmosphere of the festive season with music playing in East Terrace. Delight at the beautifully decorated shops that explode with gifts for all the family .
The festival includes a host of events and activities including Light Up Day, Town Lights, Santa's Walk,
Christmas Tree Festival, Christmas Wonderland, Santa's Cave, Santa's Workshop, Reindeer Road, Little Town stage production, Craft Fair & more.