Welcome to the Riverland Link Riverland Events Calendar. If you have a local upcoming event that you would like to promote just click on the "Submit Your Event" button below and enter your event details and upload an event photo. If you need help, or would would like to advise us of changes to an existing Event listing, please Contact Us
Submit your event!
Events Calendar
November, 2021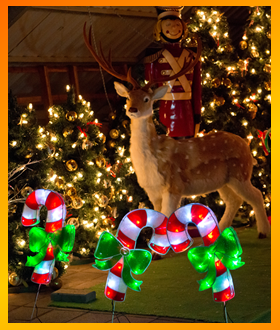 Loxton Lights Festival
The Loxton Lights Festival runs through to December 31st as Loxton shines during this joyous festival with thousands of twinkling fairy lights, bright colourful banners, sparkling garlands and tinsel to create a magic spectacle.

An enormous Christmas tree dazzles in the heart of town and from there, large clusters of residential streets feature homes adorned with over 350 illuminated Christmas scenes, paintings and coloured light displays.