Welcome to the Riverland Link Riverland Events Calendar. If you have a local upcoming event that you would like to promote just click on the "Submit Your Event" button below and enter your event details and upload an event photo. If you need help, or would would like to advise us of changes to an existing Event listing, please Contact Us
Submit your event!
Events Calendar
March, 2020
Riverland Super Kick
The Berri Hotel is proud to host the second annual Riverland Super Kick.
Test your skills in our accuracy round, or try to kick it the furthest over the river.
The Opens Winner can win $1000 for their nominated sporting club and $500 Cash & $500 Berri Hotel voucher for themselves.
Heaps of other prizes on the day. Friday March 6th 2020 from 5pm.
For more information or to register your kick call 08 8582 1411.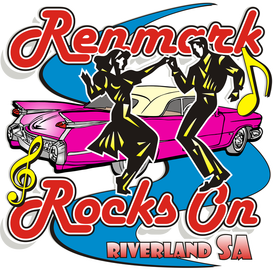 Renmark Rocks On
Join us for a weekend full of Rock'n'Roll music, dancing and fun on the beautiful banks of the River Murray. March 12th to 16th.
VENUE ~ Greek Community Hall
21st Street Renmark
* Thursday Partner Dance with DJ Ron
​* Friday Shake-2
* Saturday FREE Market Day with Shake-2, Classic Car Display, Dance Demos and lots more on the Renmark Riverfront Lawns
* Saturday Itchy Fingers
* Sunday Breakfast & Relaxing afternoon
* Monday River Rock Rockers Club Night