Welcome to the Riverland Link Riverland Events Calendar. If you have a local upcoming event that you would like to promote just click on the "Submit Your Event" button below and enter your event details and upload an event photo. If you need help, or would would like to advise us of changes to an existing Event listing, please Contact Us
Submit your event!
Events Calendar
May, 2019
Olivewood Mother's Day event
Olivewood is celebrating Mother's Day at on the 12th May, 10am - 4pm, Entry is a gold coin donation.
There will be market stalls, food stalls, operating forge display, printing machine demo (health permitting), epic creatures on display (for the lovers of insects) and restored vehicles display.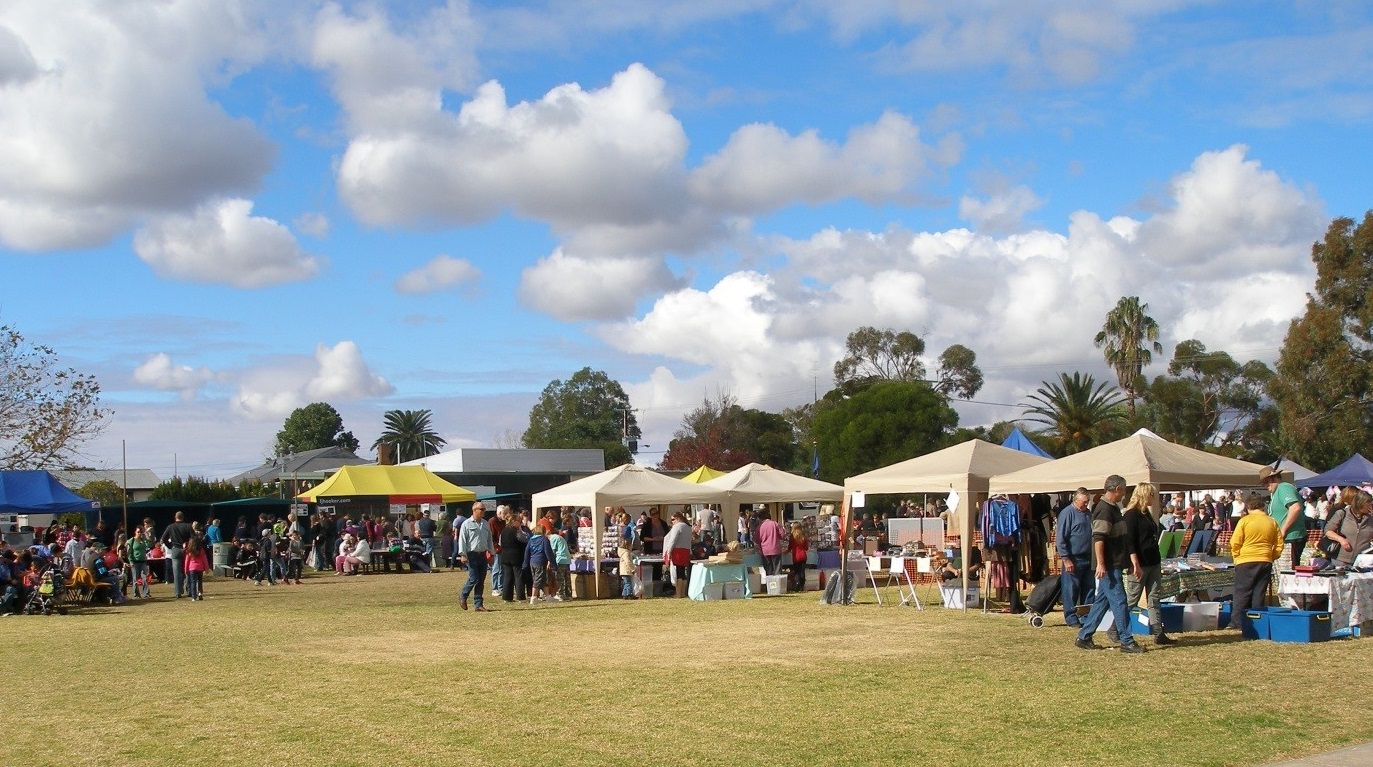 Monash Mammoth Market
The 32nd Annual Monash Mammoth Market - A fun filled day for everyone.
Plenty of entertainment (music, face painting, jumping castles), plenty of food and stall holders selling a wide variety of goods.....come for a quick look around or come for the day. Something for everyone.
$2 entry for adults and kids are free. 9am to 2pm. We hope to see you there.
Stallholder bookings and enquiries can be made on 08 8583 5361
SA Country Music Festival & New Talent Awards
The 41st Annual South Australian Country Music Festival & Awards to be held throughout the Riverland from May 31st to June 10th.
SA Country Music Festival and Talent Quest is held over 10 days throughout the Riverland. There are a variety of events held at a variety of venues and at different times. We have campfire sing a longs, poetry, country rock, classic country, talent quest, stalls and many more activities.
"Talent Quests" and "Songwriters Competition" are on again in 2019. For a full program click on the "More information here" link below.
Thousands of visitors from across Australia, Tasmania and New Zealand make the trip to the Riverland to enjoy a festival of fun and Country Music, each year fans visiting Australia from places as far away as Sweden, England and the USA have stayed to attend this wonderful event, many visitors come to every Festival and catch up with old friends, and many come for the first time and make new friends, one thing is certain they all continue to come back, and the month of June is the perfect time to visit the Festival with days spent in the winter sun that filters through and crisp cool nights in warm cosy Venues.