Welcome to the Riverland Link Riverland Events Calendar. If you have a local upcoming event that you would like to promote just click on the "Submit Your Event" button below and enter your event details and upload an event photo. If you need help, or would would like to advise us of changes to an existing Event listing, please Contact Us
Submit your event!
Events Calendar
June, 2022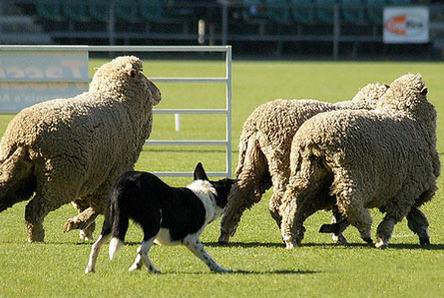 SA Sheepdog Trials - Barmera
Barmera's SA Sheepdog Trials will again be held on the June long weekend (Thurs to Sun) on the Barmera oval at the bottom of Barwell Ave.
The Sheepdog Trials don't only provide a great public spectacle but also promote a wide human interest in the working sheepdog amongst sheep breeders and the general public and encourage, develop and maintain a high standard of working sheepdog.
Another fun feature of the Barmera trials is the 'running of the sheep' on Saturday morning in the main street of Barmera.
Barmera also hosts the SA Country Music Festival & Awards on this weekend so there is plenty to see and do away from the Trials.
For more information contact Bob Clark – 08 8588 2559
Riverland Paddling Marathon
Hosted by the Marathon Canoe Club of SA since 1988 the Riverland Paddling Marathon (RPM) is not just a marathon it is a festival of paddling marathons with 6 possible events over 3 days on 1 weekend in the chilly month of June each year. Every June long weekend paddlers from all over the country gather on the Murray River in South Australia's beautiful Riverland to meet, greet and most importantly to paddle.
The Six events which run consecutively over the weekend include – Murray 200, 200 Relay –Murray 100 – Murray 50 – Single day paddle – or Mini-marathon .
So if you are up for a challenge lock the date in early and get into action for this years Riverland Paddling Marathon.
Next event – 11th to 13th June 2022