Welcome to the Riverland Link Riverland Events Calendar. If you have a local upcoming event that you would like to promote just click on the "Submit Your Event" button below and enter your event details and upload an event photo. If you need help, or would would like to advise us of changes to an existing Event listing, please Contact Us
Submit your event!
Events Calendar
August, 2021
Arts On Terrace
Loxton becomes a vibrant gallery of creativity, conversation and commerce for Arts on Terrace. Our vibrant shopping precinct will be open for a special Sunday trade from 10am - 3pm. You can participate in a variety of Creative Workshops held in local businesses, browse the Artisans Market in East Terrace, follow the August Art Trail or simply marvel at the amazing sculptures exhibited in the Riverland Motor Group showroom. The sculptures are entries in the annual Junk Art Sculpture Competition with prize money totalling $3,000 over 6 categories. For full details of the day's activities or to register for Creative Workshops, visit the website or follow us on Facebook at: artsonterraceloxton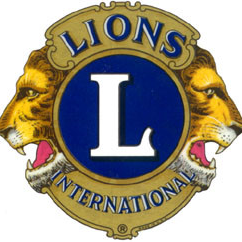 Waikerie Lions Club Monthly Auction
Held every 2nd Saturday of the month, Waikerie Lions Club's Monthly Auction offers buyers a variety of goods for auction, starting at 9am at the Waikerie river front. All types of goods Welcome.
Fee applies to contribute to Auction
Donations also appreciated.
Enquiries: David Liebich 0428 403 001 or Alex McPherson 0429 846 940
Supporting Vulnerable Children in our Community - Riverland Foster Care Forum
Come and hear direct from carers about their experience, hear guest speakers talk about the need for more carers to support local children and young people in the Riverland.
LEARN about foster care in the region and the needs of local young people. UNDERSTAND the issues in child protection in the Riverland and how the wider community can support vulnerable young people. DISCOVER the benefits of foster care and whether you could open your heart and home to a vulnerable young person.
Cobby Club 8Ball Quiz Night
Cobby Club 8Ball Quiz night.
Saturday 21st August 2021
Cobby Club. Rowe Street, Cobdogla.
$10 per person. Children under 14 free.
Tables of 10 maximum pending on Covid19 restrictions.
Quiz begins at 7.30 PM.
Excellent prizes.
Supper provided.
Bookings and enquiries to +61466725211 or +61488045427
Part proceeds go to the Community Suicide Prevention Network.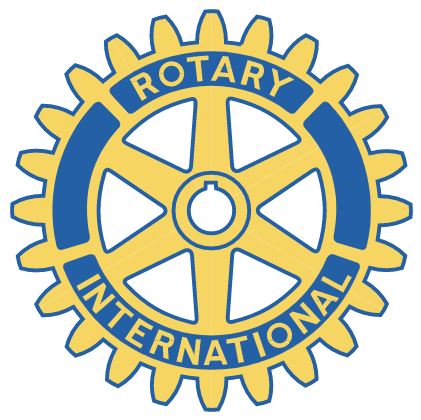 Waikerie Riverfront Markets
The next Rotary Waikerie Riverfront Market -
Sunday August 22nd - 9am to 2pm - Fourth Sunday Market - Car Boot & Collectables Sale
The Rotary Waikerie Riverfront Markets are held on the fourth Sunday of the month with some additional markets scheduled to coincide with long weekend s and local events. Markets are held on the Waikerie riverfront. There are always a variety of stalls, including Fresh Fruit & Veg, Jams, Honey, home made pastries & baked goods, Jewellery, hair accessories, dried fruits, plants, face painting and kids corner, fabrics and crafts, hot coffee, BBQ , soy candles and much more
Head along and enjoy a day out.
Future Market dates are;
Sunday September 26th - 9am to 2pm - Fourth Sunday Market - Car Boot & Collectables Sale
Sunday October 3rd - 3pm to 8pm - Long Weekend Twilight Market
Sunday October 24th - 9am to 2pm - Fourth Sunday Market - Car Boot & Collectables Sale
Sunday November 28h - 9am to 2pm - Fourth Sunday Market - Car Boot & Collectables Sale
Saturday 18th December - 6pm to 11pm Christmas Night Market
2022
Sunday January 2nd - 3pm to 8pm - New Year Twilight Market
Sunday January 30th - 9am to 2pm - Fourth Sunday Market - Car Boot & Collectables Sale
Sunday February 27th - 9am to 2pm - Fourth Sunday Market - Car Boot & Collectables Sale
Sunday March 13th - 3pm - 8pm - Adelaide Cup Long Weekend
Sunday March 27th - 9am to 2pm - Fourth Sunday Market - Car Boot & Collectables Sale
Saturday April 16th - 3pm to 8pm - Easter Twilight Market
Saturday April 24th - 9am to 2pm - Fourth Sunday Market - Car Boot & Collectables Sale
Saturday May 7th - 9am to 2pm - Waikerie Rock & Roll Festival Weekend
Sunday May 22nd - 9am to 2pm - Fourth Sunday Market - Car Boot & Collectables Sale
Sunday June 12th - 9am to 2pm - June long weekend
Sunday June 26th - 9am to 2pm - Fourth Sunday Market - Car Boot & Collectables Sale
Visit our website for further information or to book a stall - www.waikeriemarket.com/